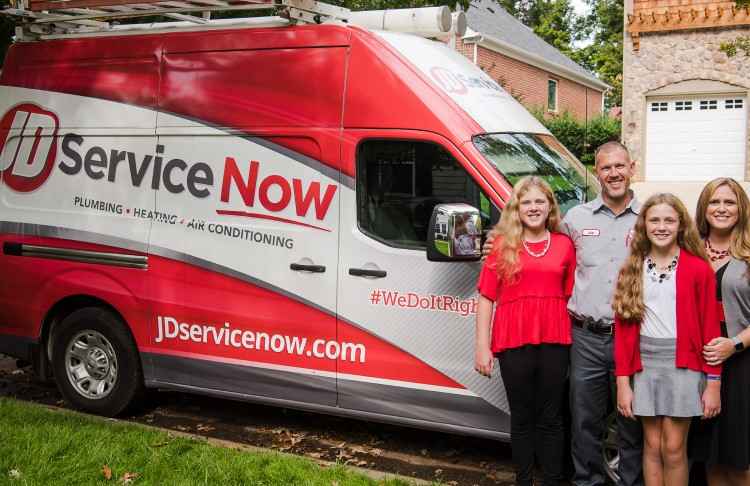 JD Service Now
Expect More. Expect Different.
No Job is Complete unless You're
happy
Always Right Home Partnership
program
Expect Professional Service Every Time
We Do It Right the First Time
Up To Date Training For Technicians
No Job is Complete
unless You're happy
Always Right Home
Partnership program
Expect Professional
Service Every Time
We Do It Right the
First Time
Up To Date Training
For Technicians
GET TO KNOW US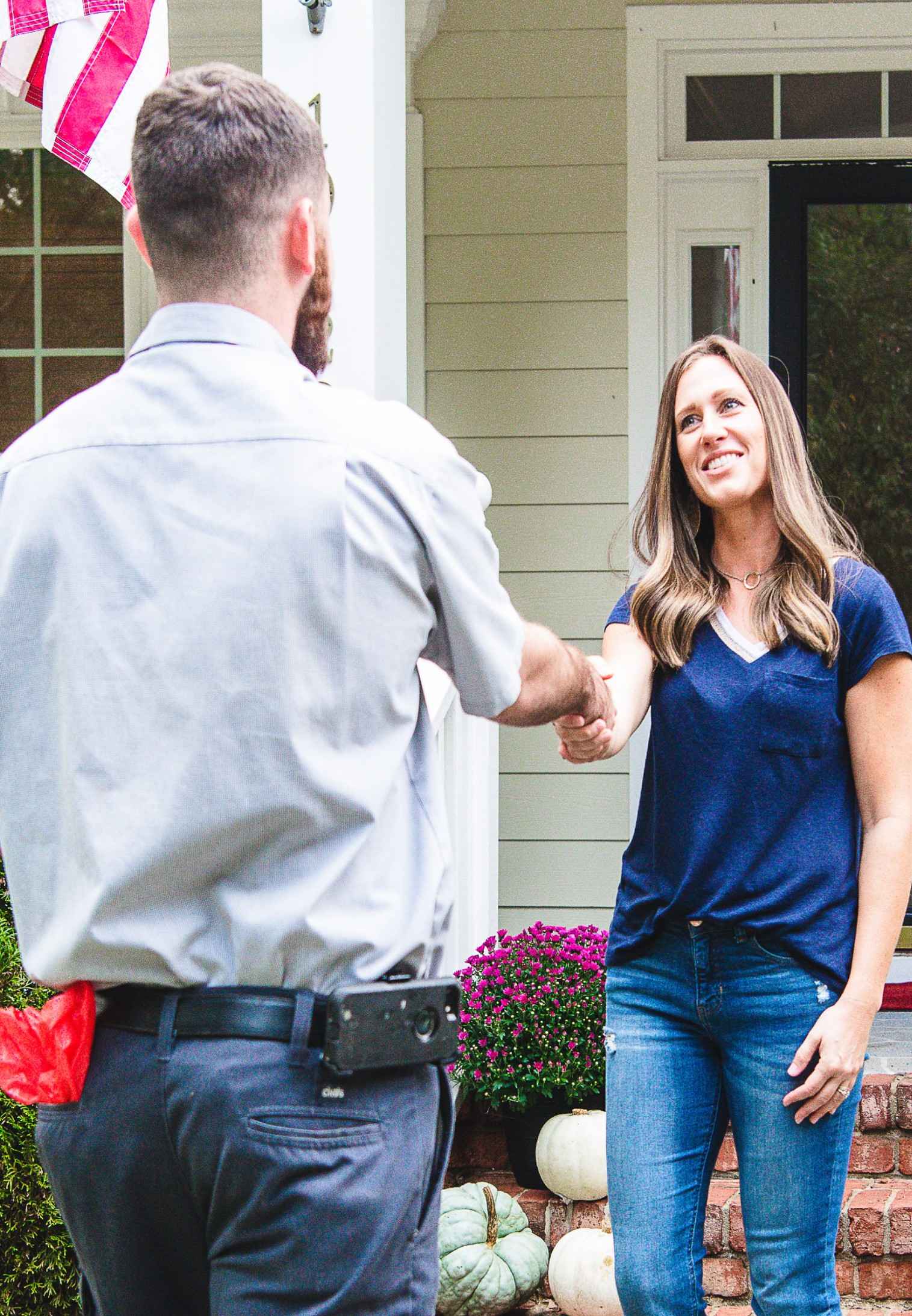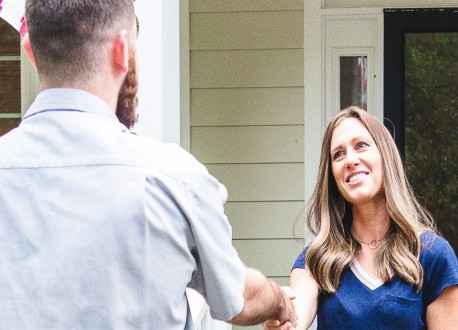 Delighted JD Service Now Customers
See What your Neighbors
are Saying
See What your
Neighbors are Saying
Superb, superb, superb! I literally can't say enough about JD Service Now and our fantastic technician Vincenzo! I truly enjoyed working with him and he went way above and beyond for us! Customer for life!!!!
Steve R.
Wonderful customer service. I had a problem with my heating system, and it wasn't fixed the first time but they did come back and get it taken care of. Very professional company from the service people to the call center and managers.
Nancee m.
Shane did a great job explaining what was entailed in the system cleaning and why it was so important. He was punctual, courteous, and thorough. As always, the JD Service worked with us to keep the service as cost effective as possible. Very pleased!
Kris M.
Amazing team! Friendly. Knowledgeable. Arrived on time in the promised time window.
Dave M.
Josh was very professional, informative and knowledgeable. He truly is the best of the best and I am very lucky that someone referred him to me! I have not had the best luck with HVACs in the area and Josh has been unbelievable!! 1000% recommend. Thank you again Josh.
Cassidy D.
MORE REVIEWS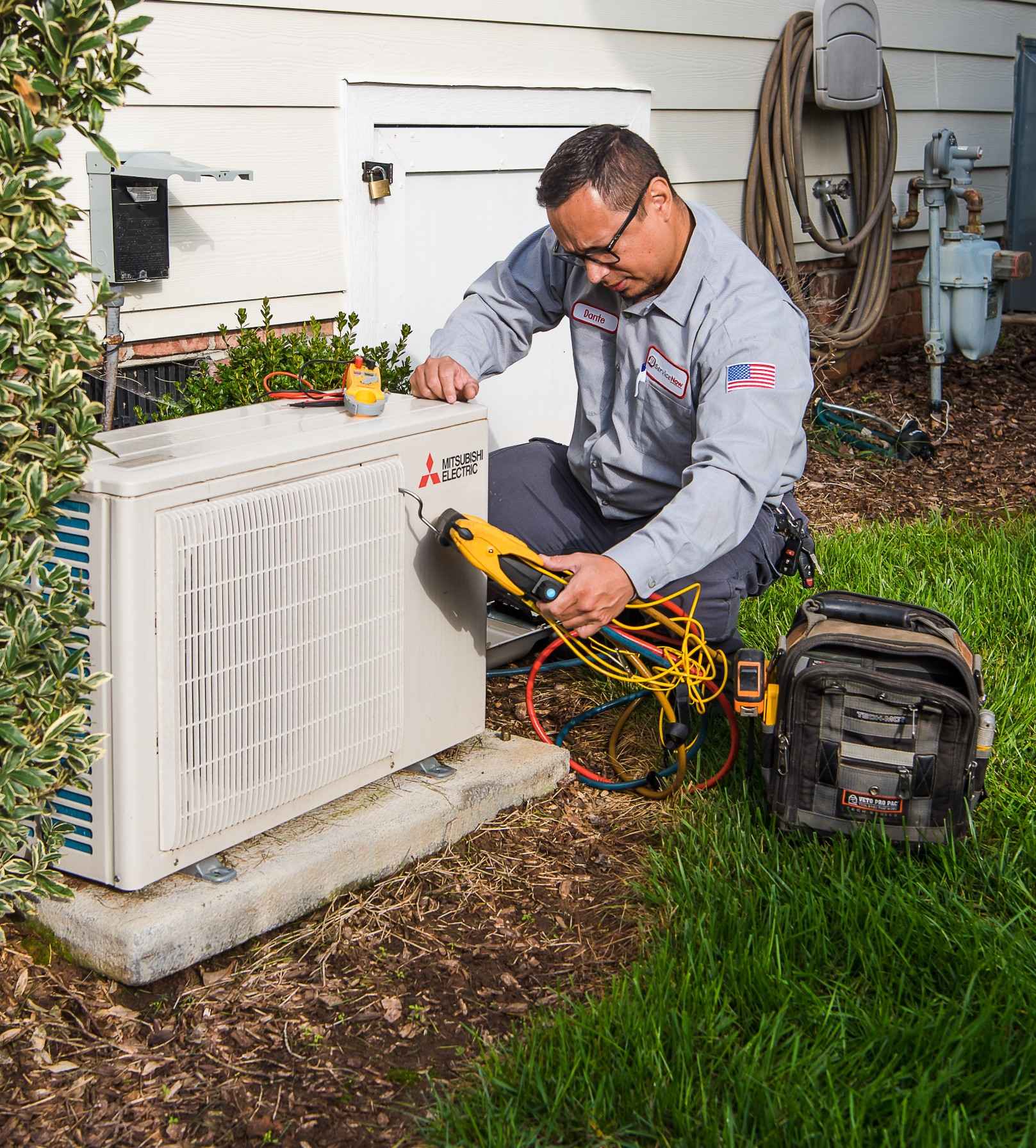 Durham Plumbing,
Heating & Air
Conditioning
Specialists
Expert Plumbing Services in
Durham, NC
Keeping up with the demands of homeownership can be challenging. JD Service Now is proud to be the Durham area's leading home solutions provider, including heating, cooling, plumbing, and electrical services. When your systems aren't working as they should, scheduling service with JD Service Now means you'll get the prompt repairs or replacements you need to remain comfortable in your home—all with a Craftsmanship guarantee for your peace of mind.
Experience the right technicians and the right company for your Durham HVAC, plumbing, and electrical services. Call JD Service Now at 919-383-7000 or schedule service online.
Unmatched Home Services on Your Schedule
Our dedication to the best service means we hire the most promising candidates and work to develop their potential. We provide thorough training on technical skills and customer service, so you can rest assured that the technician coming into your home will respect it as their own and leave your home environment better than they found it.
To schedule a home service appointment with JD Service Now, call us at 919-383-7000 or contact us online today.
Heating Services
Winter in Durham and Raleigh can be exceptionally tough on your home's heating system, especially if you have an older unit that needs replacement. Whether your system isn't performing to potential or putting out heat, you can trust JD Service Now to identify the issue. We provide efficient heating repairs—and if heating replacement is the more appropriate option, we make it easy to choose a new heating system to install based on your home and needs. We also offer the Home Partnership Program to preserve your current system through routine heating maintenance.
Air Conditioning Repair, Installation & Maintenance
Struggling with a nonfunctional or failing AC system is never pleasant, but it's worse during hot and humid summers in the Research Triangle. JD Service Now is equipped to diagnose and repair your AC for various issues and recommend a new system if your old one is beyond repair or older than eight years. As always, any procedures on your property will be efficient and respectful of your home from the start of service until the job is complete.
Durham Plumbing Services
Keeping your home's plumbing system in check can be easier said than done, especially with older homes. Whether you need water heater replacement or leak detection, we stock our trucks with the necessary tools to quickly complete these jobs and other plumbing services. Call us today to discuss your plumbing needs.
Need top-rated plumbing services in the Triangle? Contact JD Service now—call 919-383-7000 or schedule services online!
Drain & Sewer Services
It's essential to keep on top of drain and sewer needs if you want to prevent costly repairs. JD Service Now makes it simple to schedule drain and sewer services, including:
JD Service Now is prepared to handle drain and sewer jobs of any size, so don't hesitate to contact us online today or call 919-383-7000.
Electrical Services
The Durham area is known for having plenty of historic neighborhoods and homes. While older homes certainly have charm, many also have outdated electrical systems. Older electrical systems come with inconveniences, such as too few outlets and wiring for ceiling fans, but they are also prone to more dangerous issues like electrical fires. JD Service Now offers residential electrical services that include:
Electrical repair, replacement, and installation
Outlet wiring and replacement
Ceiling fan and other fixture installation
Circuit breaker repair
Smart home device installation
Trust your electrical system repairs, installations, and upgrades to JD Service Now.
Why Choose JD Service Now?
Our Durham, Chapel Hill, and Raleigh customers know JD Service Now for our unwavering integrity. We're all about honesty and will present you with the best solution for your home systems with respect to your budget and time. Our robust customer service training ensures you'll always get the courtesy you deserve when interacting with our team members, so each job is as stress-free as possible. Quite simply, we do it right!
Call JD Service Now at 919-383-7000 or contact us online to schedule service today.
Looking For A Coupon?
We strive to provide such value that coupons aren't necessary, but if you're still on the lookout for discounts, check out our special offers!
Get up to $2,465* in additional savings
with a $2,000 federal tax credit and $465 Duke Energy Rebate
FREE FURNACE W/ AC REPLACEMENT
*On select systems. Cannot be combined with other offers and must be presented at time of service. Dependent on location of installation and utility service provider. Please consult your tax advisor for tax advice.
Expires 11/30/23
SEE MORE
Request Service
Get the fast, affordable HVAC, plumbing, or electrical services you deserve by filling
out the form below.
Sign up for the Always Right
Home Partnership Program
Our 100% Worry-Free Home Service Plans
Experience unmatched peace of mind when you invest in our Home Partnership Program. From priority service, seven days a week, to 10% off all service and repairs, when you become a member of our home service plan, you can rest assured that our reliable team will keep your home's comfort systems operating smoothly. Learn more about the HVAC, plumbing, and electrical benefits you'll get when you sign up!
LEARN MORE